5 tags
1 tag
In Between
What is it like being in between? Today, I'm thinking about what it would possibly be like in between Jesus death and His resurrection. Lets go back and put ourselves in the disciples shoes. Here we are, at a point where the Savior which we believed with all of our hearts that He had come to save us all and restore us all. We would have been sitting on thrones in a few years time ruling...
"Barrenness in any area is our invitation to excel.— Bill Johnson"
– billjohnson00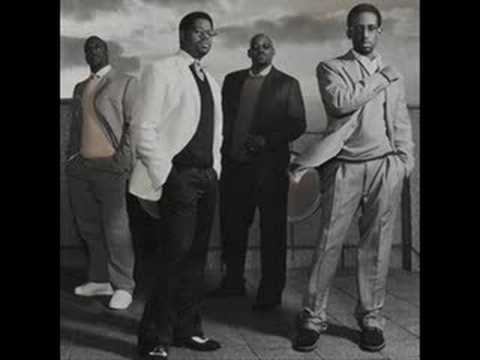 Listen
"Don't keep the passion, FEED IT!" (and I don't mean passion of the negative kind)
""The winds are blowing through again, So we must follow. A people daring..."
– Now is the Time by Delirious
Learning to receive love I can't perceive.
a.deceitful.heart
Jeremiah 17:7-10 7 "But blessed is the man who trusts in the LORD, whose confidence is in him. 8 He will be like a tree planted by the water that sends out its roots by the stream. It does not fear when heat comes; its leaves are always green. It has no worries in a year of drought and never fails to bear fruit." 9 The heart is deceitful above all things and beyond cure. Who...
Yesterday'sRegret.Today'sOpportunity.Tomorrow'sDrea...
Luke 10:33-34 'But a Samaritan, as he traveled, came where the man was; and when he saw him, he took pity on him. He went to him and bandaged his wounds, pouring on oil and wine. Then he put the man on his own donkey, took him to an inn and took care of him.' Some sage has remarked that, "Between tomorrow's dream and yesterday's regret is today's...
"Part of growing up is making your own decisions and living the consequences."
– Coach Carter
Christmas.Wishlist.
I thought since Christmas is around the corner and its the time of gifts and ppl normally have headaches wondering what to get who and so forth… so I thought I'd help out (not really expecting anything coz it is a 'wish'-list). Here we go: 1. 32GB Iphone/64GB Ipod touch 2. Nikon D90 or Canon 5D Mark II or a JVC GY-HM100 3. AUD$30,000 (OKOK… lets get more...
Give.Honor.
Funny how we esteem people we barely know yet discredit the people we do know. The anointing comes from the same place and what we will soon find out about the ones we know not about, just might turn our perception. Shall we then discredit them too, or would it be easier to defend our earlier thoughts of that person by justifying ourselves only to much later realise that what we've been...
Ahh… Christmas approaches.
Your ministry should not justify your relationship with God. Instead, your relationship with God should justify your ministry.
One.man
It was one man's weakness that created a mess, yet it was also one man's strength that cleared and restored everything. This is so relevant to today, doesn't matter what scale the mess was; BIG or small, there is an answer, there is hope. We mess up and He will restore… IF we allow Him to. The choice has always been ours.
"God says 'I will never leave you nor forsake you' but why is it so..."
– Mark Crow at Mighty Men's Conference 2009
It Never Ceases...
I'm reminded of a song that as a kid I listened to and in my early teens comforted me and now, it still does comfort me… Here's what it says: "I cast all my cares upon you, I lay all of my burdens down at your feet, and anytime I don't know what to do, I will cast all my cares upon you." From that I found these scriptures: - 1 Peter 5:7, "Cast all...
I am amazed!
Color Me Katie →
What an inspiration! So much color, so much life… all which she expresses and interprets so well with her pictures and artistry. Definitely worth a check-out.
Watch
This is a time lapse I took of the sunset at Kapalai in Semporna, Sabah.
Here in Your Presence by New Life Worship ...
Thought.
After a chat with my sister (Melody), I've got a question to ask: Whats an 'emo emoticon'?
"Strong opinions doesn't necessarily mean strong convictions."
– Jeremy Teo (3rd Nov 2009)
This is such a football song to me for some...